Property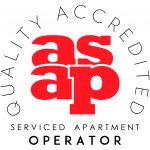 This luxurious, yet cosy, 80m2 apartment is located on the second floor. It is a 2-bedroom apartment, 1 with a double bed and 1 bedroom with 2 single beds. The apartment is completely renovated, fully equipped with furniture and utensils, and has a completely new and modern interior. In addition, the apartment if provided with an elevator that brings you to your front door. The apartments also offer two private parking spots, which are available upon request. Unfortunately, we do not have a 24 hour reception, but we will make sure we are present at the apartment on the desired time to check you in. Check-in times are between 15.00 and 20.00 hours. Late check-ins are subject to extra charges.
The apartments are located on the ground floor, as well as the first, second and third floor. All apartments are recently renovated and are provided with fully equipped living rooms, kitchens, bedrooms, laundry rooms and bathrooms, as well as an elevator. With the exception of apartments A and B, all apartments are accommodated with 2 separate bedrooms. In addition, the ground floor level apartment is provided with a garden.
For attractions and sites that are not within walking distance, the city of Amsterdam offers a formidable public transportation system. In most cases, the metro offers the best solution to your transportation. Metro lines 51, 53 and 54 are all just around the corner of the apartment. These lines provide possibilities to travel through the entire city. In addition, tramlines 1, 7 and 19 drive through the Sarphatistraat, offering a direct connection between the apartment and the city's central station. If, for some reason, these forms of transport are not available, bus line 246 stops near the apartment at the Weesperplein.
Apartments are furnished as a well-equipped long-term residence. Among other high standard provisions, the most important facilities of TV, DVD, wireless internet, washing machine, dryer and cleaning services once a week surely top the list. Rightly stated, these apartments radiate that comfort level which one would ideally like to have as a part of one's permanent residence.
One of the most relieving features is that the official prices quoted are all inclusive which means that you will not end up facing any hidden costs or additional charges for the TV, internet or cleaning services.
Furnished ideally as a home away from home, these apartments provide a perfect retreat for the working traveler, who would rather want to return to a homely environment, than step into a run-of-the-mill hotel. Especially tailored for the employees of foreign companies.
One of the most relieving features is that the official prices quoted are all inclusive which means that you will not end up facing any hidden costs or additional charges for the TV, internet or cleaning services.
Leave your car in the convenient subterranean private parking and go explore the city from its flourishing cutting edge.
Parking
Secured parking is available in 5-10 minutes walking distance. Subject to availability for an additional charge. Please contact us in advance should you wish to use this service.
Property Features
This smoke-free apartment features concierge services, dry cleaning, and express check-out. WiFi in public areas is free. Other amenities include multilingual staff.
Room Amenities
This Apartment has deep soaking tubs and offer free WiFi and kitchens. Patios and living rooms are standard, as are flat-screen TVs with cable channels. Weekly housekeeping is available.
Bed linen and towels are provided

Bed linen is anti-allergic

Fair-trade Max Havelaar towels

Free Wifi
Location

The Sarphatistraat, named after the famous doctor and Urban Planner Samuel Sarphati in 1870, is a street in the centre of Amsterdam. It forms a 2km long connection between the southern part of the canal belt and the Eastern Islands. The street, that crosses the Amstel river, is the only street in Amsterdam that has the same name on both sides of the river. In 2017 the Sarphatistraat was designated as the first cyclingstreet of Amsterdam, which means that it is primarily used by cyclists and that cars are 'guests. Located in the city centre, the apartments in the Sarphatistraat are in the vicinity of several cafes and restaurants, as well as supermarkets. When it comes to tourist attractions and city highlights, the Sarphatistraat offers a suitable location as well. The apartment is located near several museums, movie theatres and parks.
Additional Information

All children up to 4 years old stay free of charge when using existing beds. A crib (up to 2 years) will be charged at a minimum weekly rate of 25 euro. Each room can only accommodate one crib. No extra bed option in apartment.